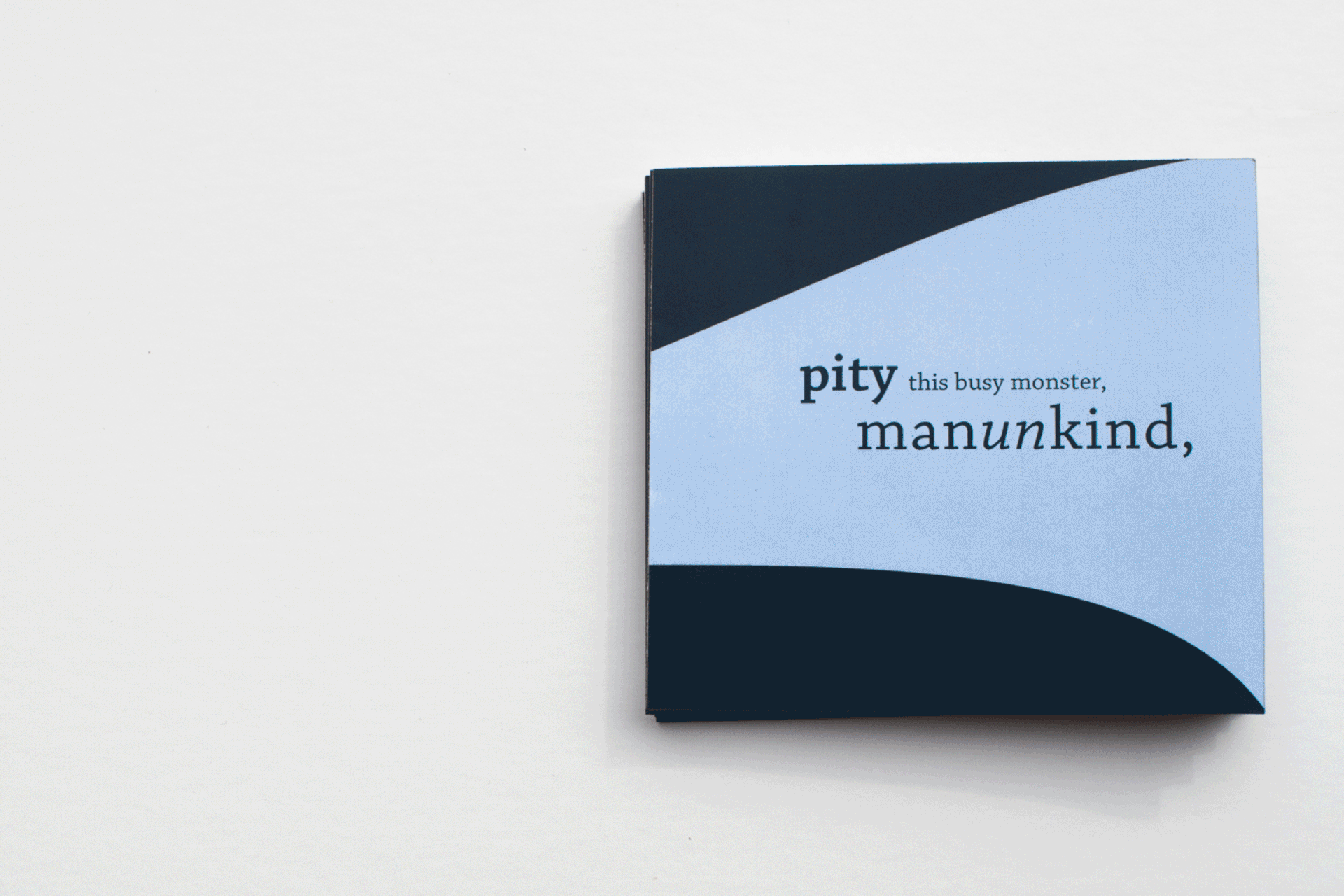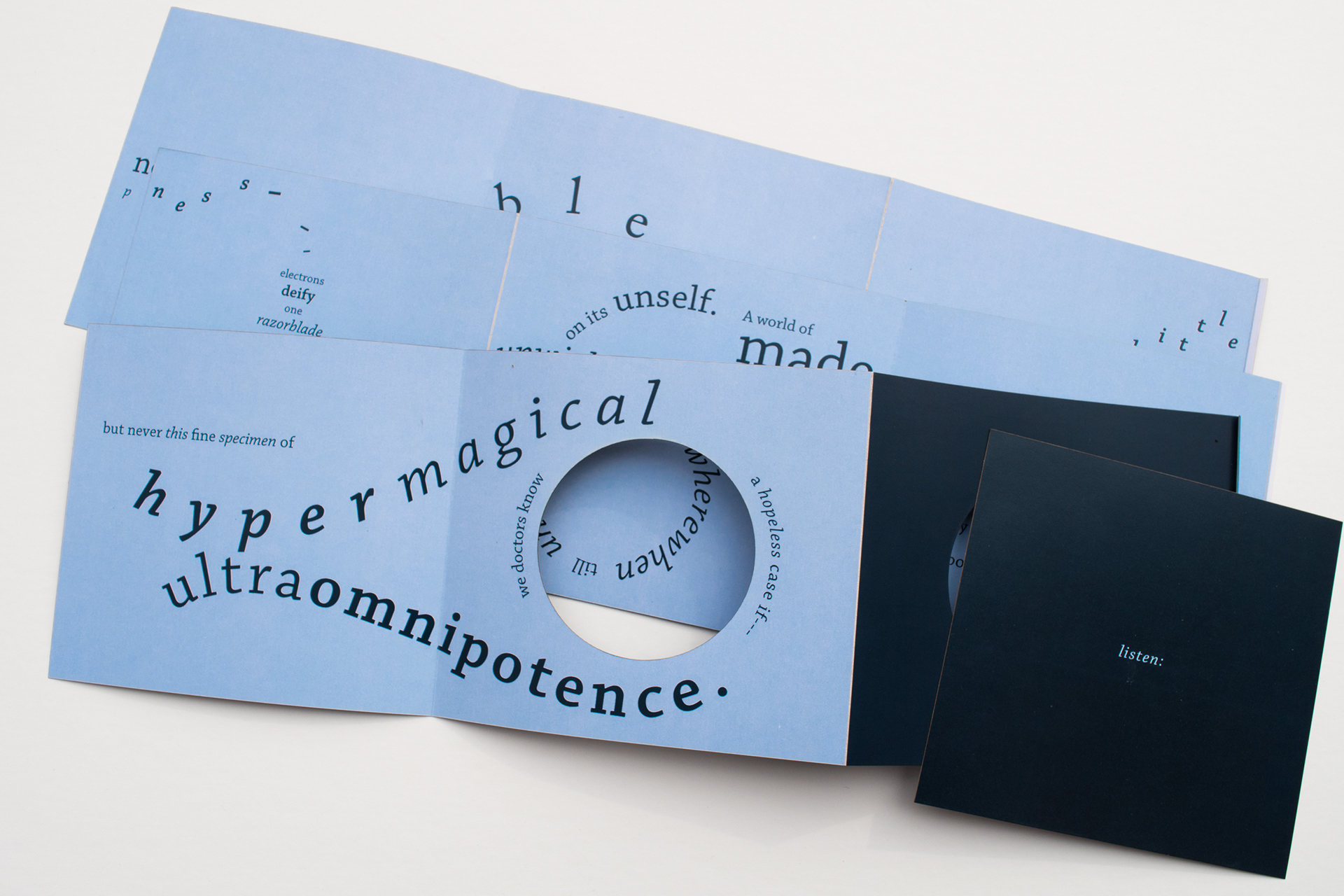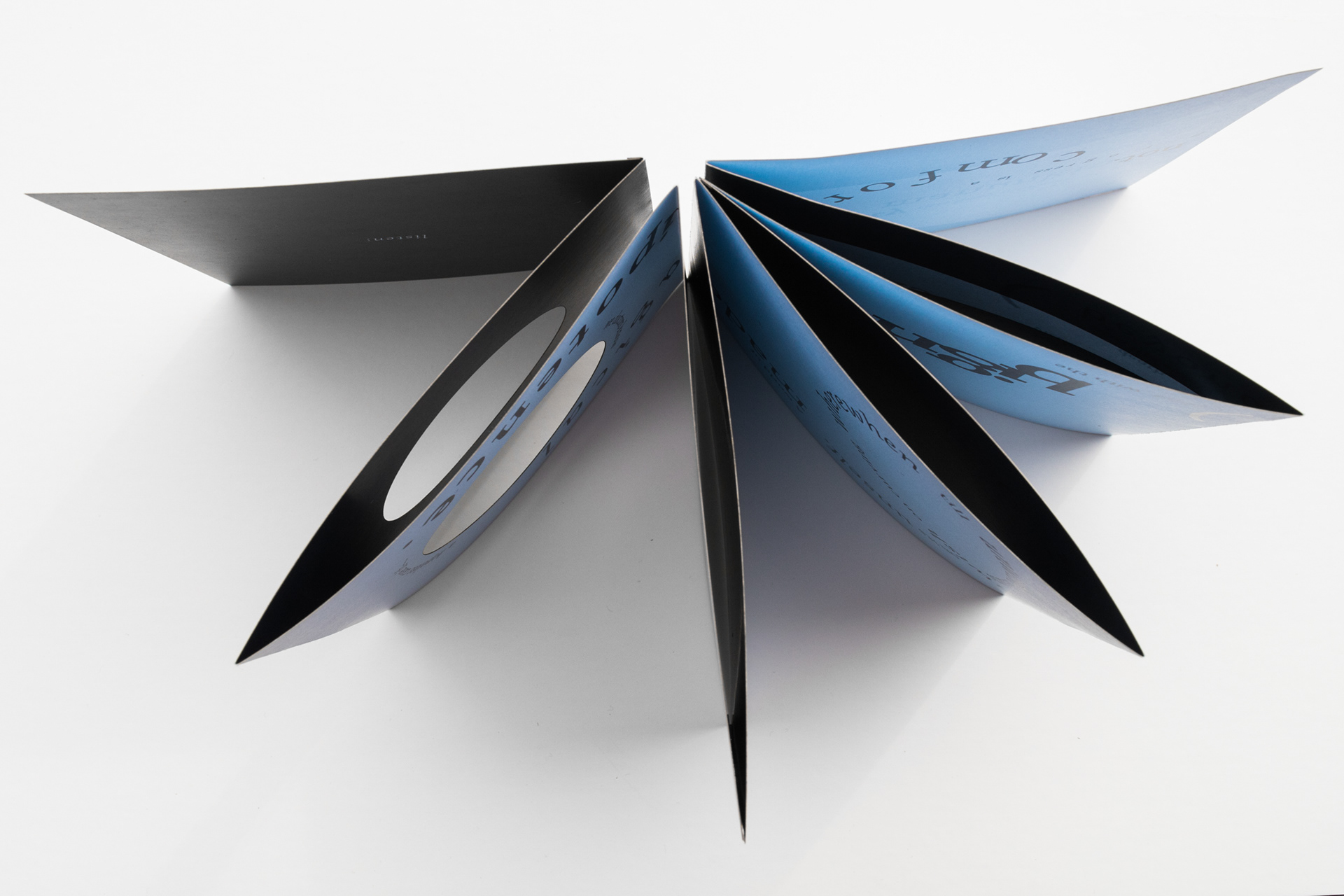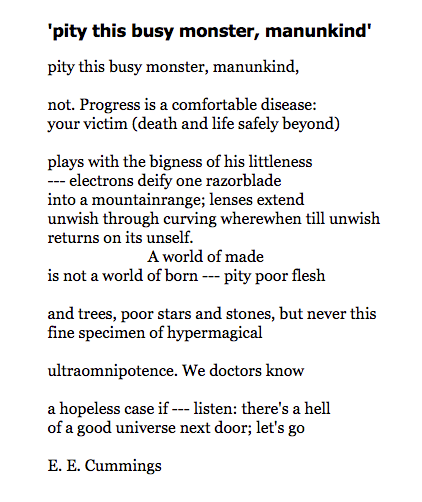 There's a lot to love about this poem:
the unconventional punctuation, the vivid imagery, the striking shifts in intensity and tone.
As I designed my interpretation, I worked to express the unique personality of the poem through variations of a single font and color,
keeping the focus on the original words.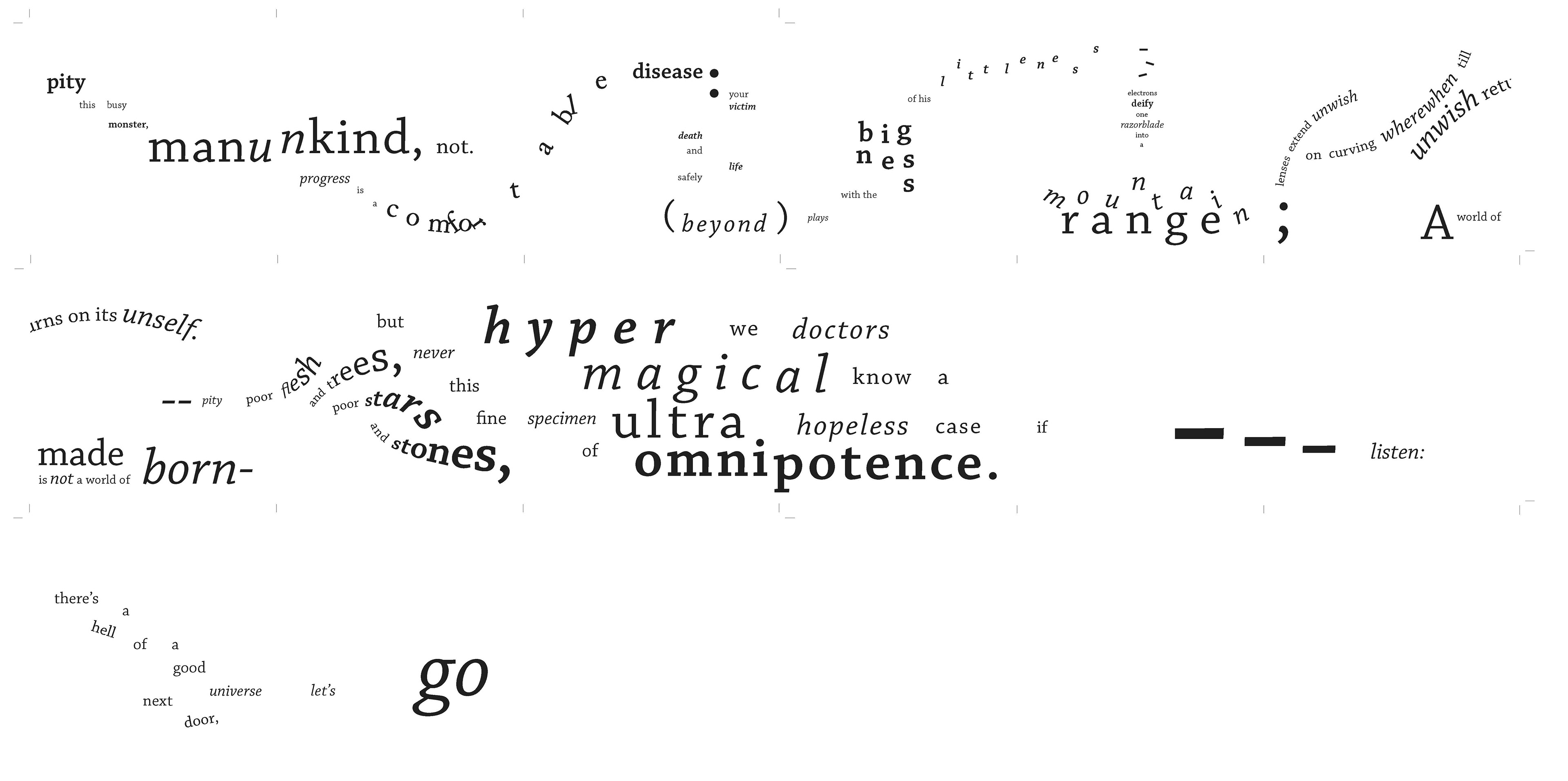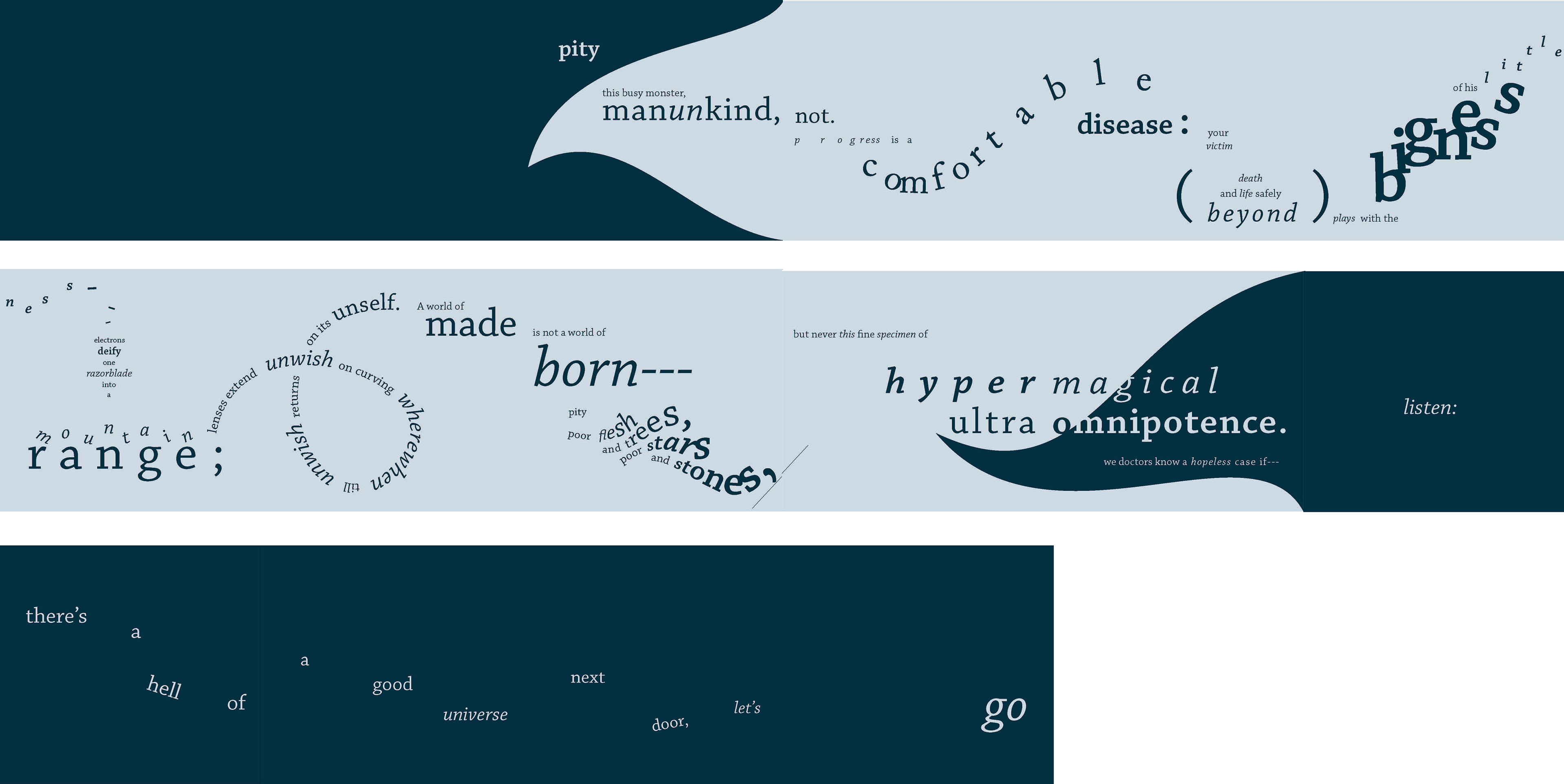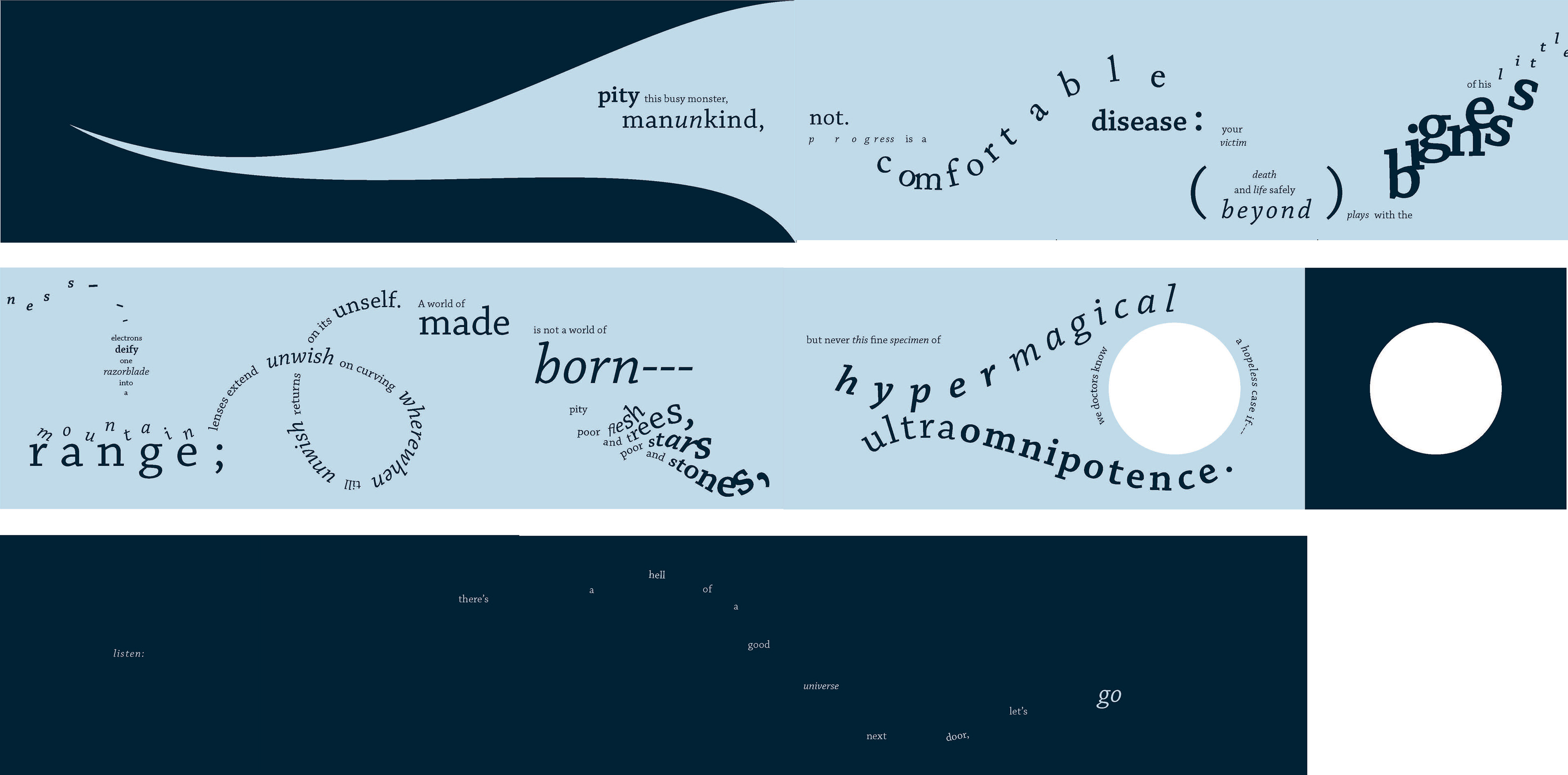 One fine specimen of hypermagical ultraomnipotence, hot off the press!