***Project executable available upon request***
Project Overview​​​​​​​
Mira's Curse
is a VR experience featuring 30 minutes of original 2D and 3D animation across 9 distinctly stylized scenes. The story follows protagonist Mira on a journey of self-actualization, through a fantastical world of 
lavish 3D landscapes, interactive 360-degree comics, and more.
Together, my senior capstone partner
Emily Gould
and I have worked hard to develop and produce this project over a full year. Featuring our original writing, visuals and interactivity, and set to gorgeous music by
friends 

Xavier Corr

and Phu Le, Mira's Curse has been an ambitious creative undertaking and an imaginative outlet for us during the ups and downs of 2020.
​​​​​​​​​​​​​​
The 3 minute video above, which we prepared for our final presentation, captures many of the best moments from the full piece in screencaptures of VR playthroughs. A 2D version of the full project, featuring all nine scenes and the table of contents, can be watched
here
.
This demo video provides a snapshot of our collaborative process: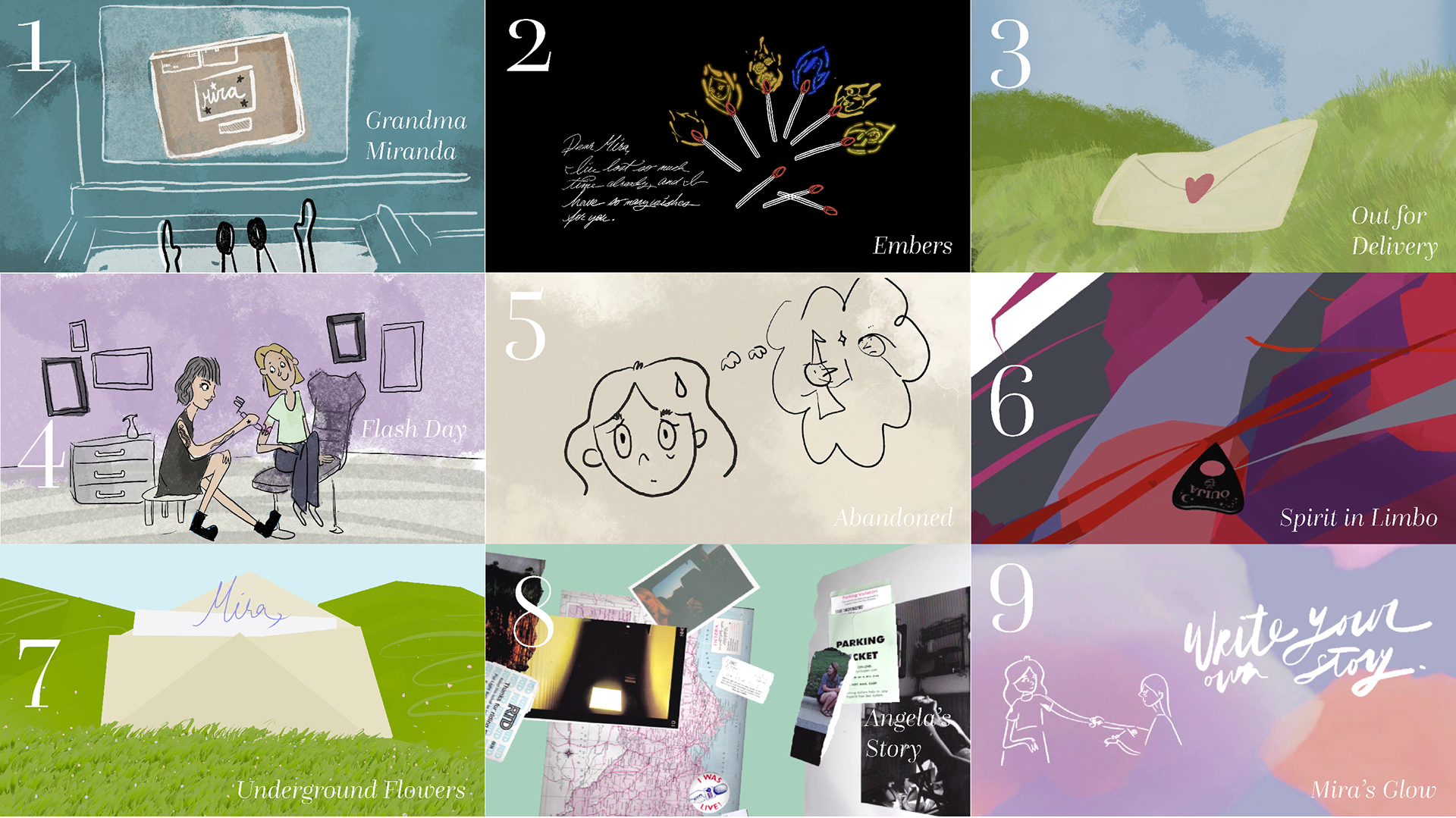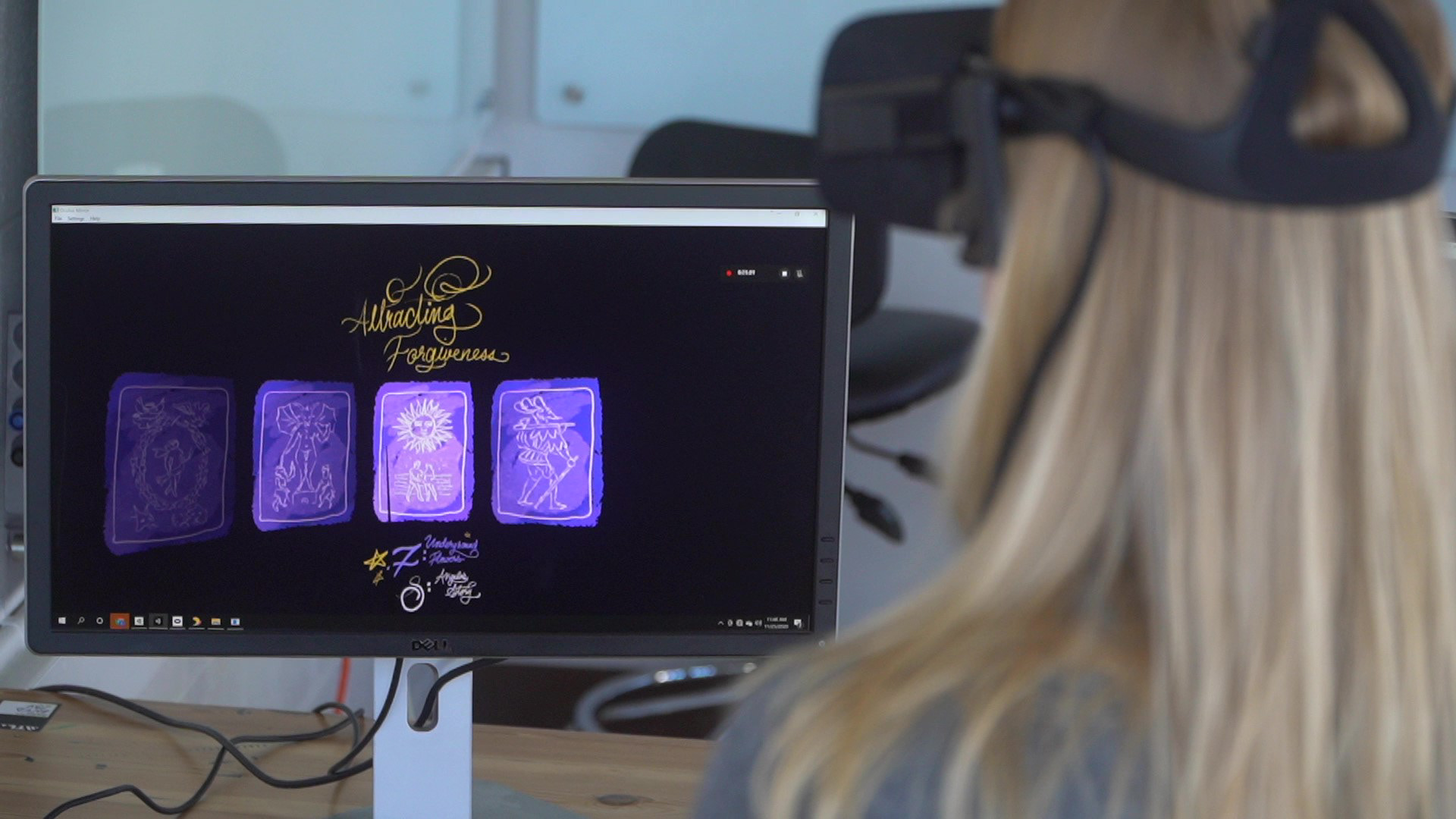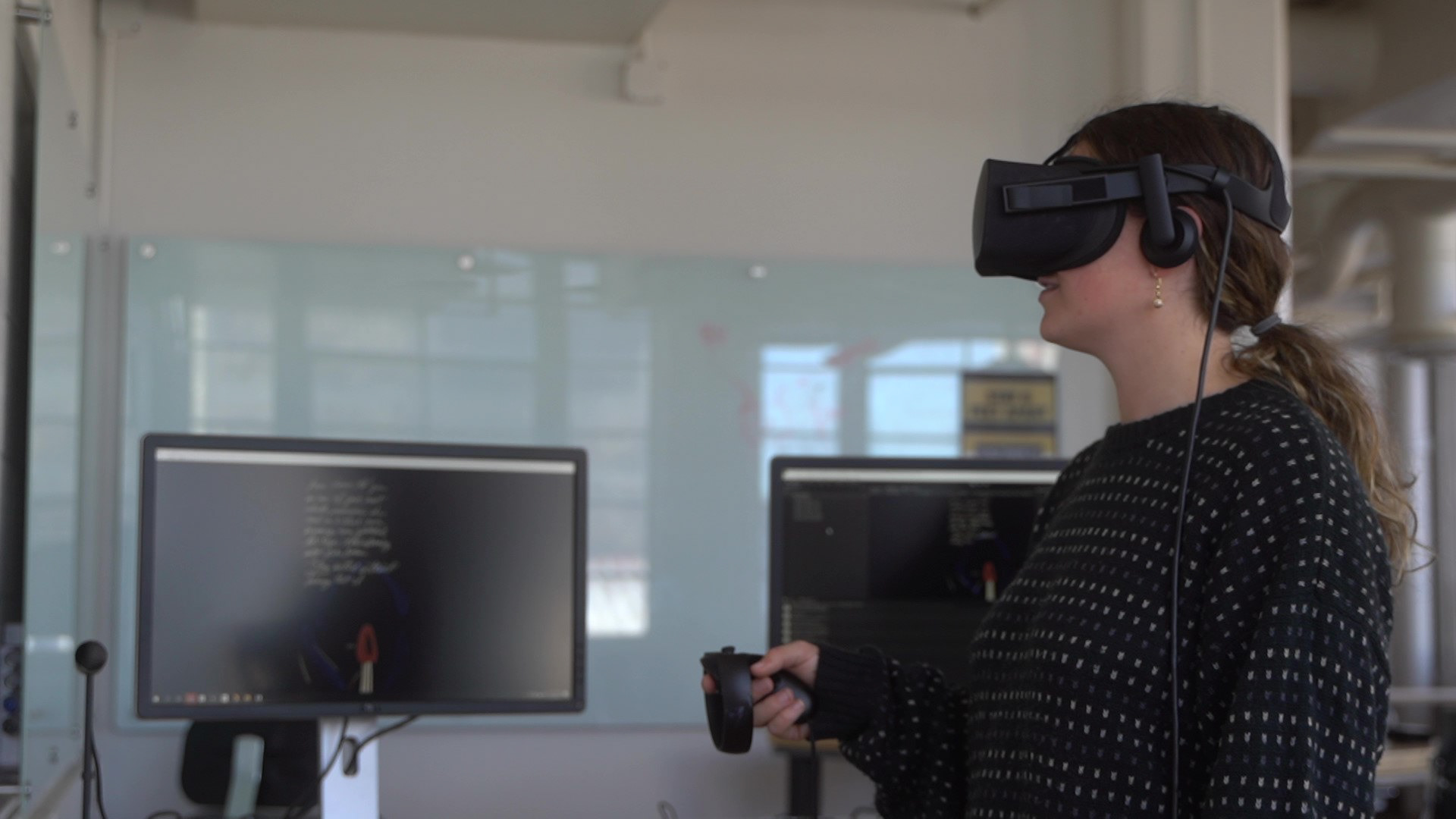 Credits
Special thanks to our generous sound designers / musicians 

Xavier Corr

and Phu Le, our brave voice actresses Kendra Nelson, Arielle Hein and Beebe Bahrami, my wise Unity 3D mentor

David Lobser

, and the support of the ATLAS Institute 

Whaaat!?

 and

Thing

Labs.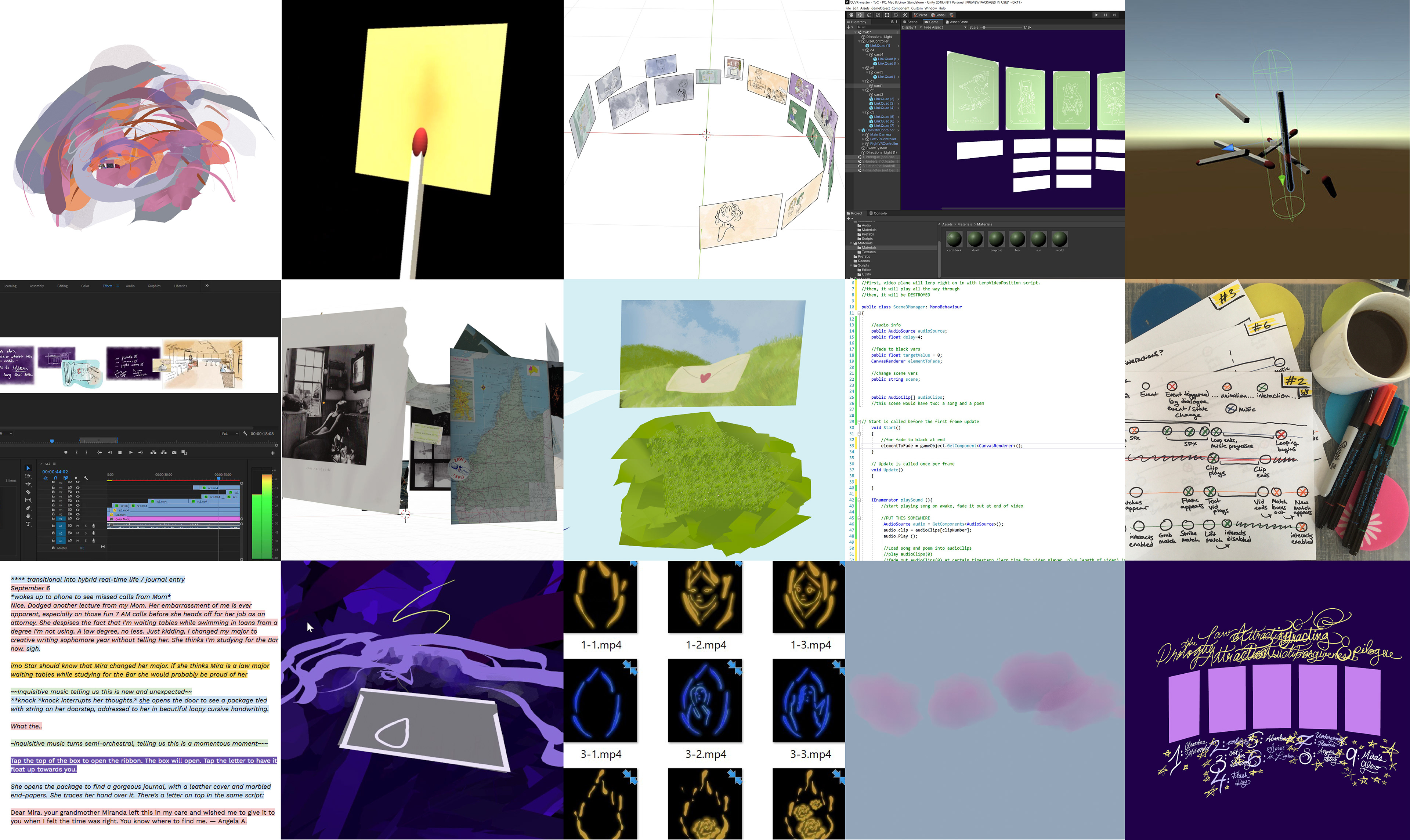 In order to bring this project to life, I wore many hats:
director, project manager, writer, user experience designer, video editor, 3D animator, and VR developer.
 At the beginning, my focus was on developing, communicating and refining a creative vision for Mira's Curse as an immersive storytelling experience. As we moved into our production stages, I contributed much of our content by co-writing our 20-page script with Emily and creating several 3D scenes in Oculus Quill. Finally, I was responsible for our implementation in Unity 3D, which involved coordinating our assets in the game engine and extending my mentor David Lobser's VR interaction framework for individual scenes.
My weekly progress blog updates from August through November 2020 can be read
here
 for more detail on my approach to all of the above.
I worked hard to ensure that all design decisions prioritized: 
telling a cohesive and compelling story, 
creating spaces to spatially explore and discover that story,
providing delightful surprises to the user through timing, position and interactions,
and technical feasibility.