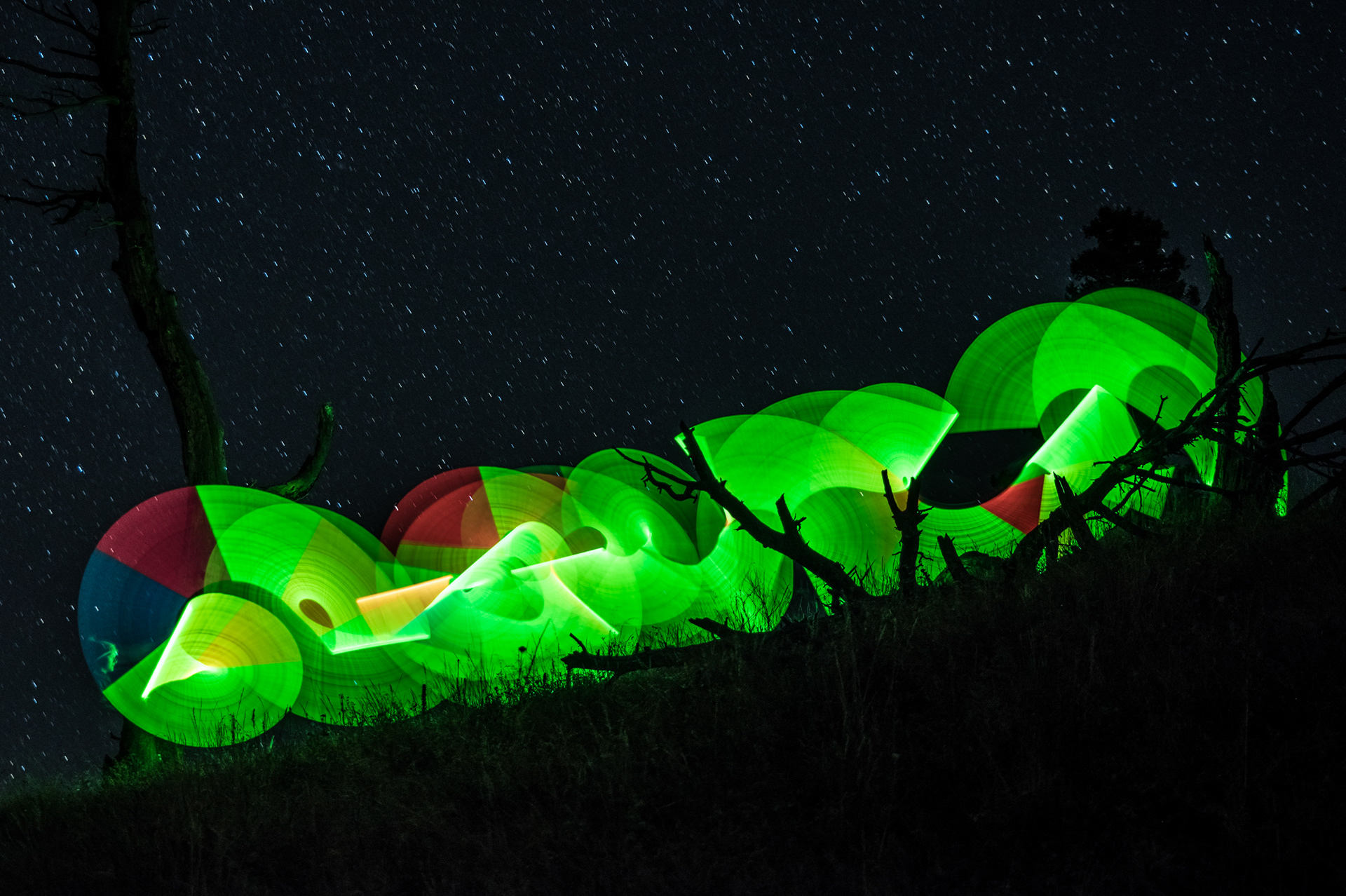 ArtSabers is a pair of handmade lightsabers that change color in response to the movements of the person holding them. Intended as light painting tools, they introduce moments of vibrant spontaneity into a choreographed routine.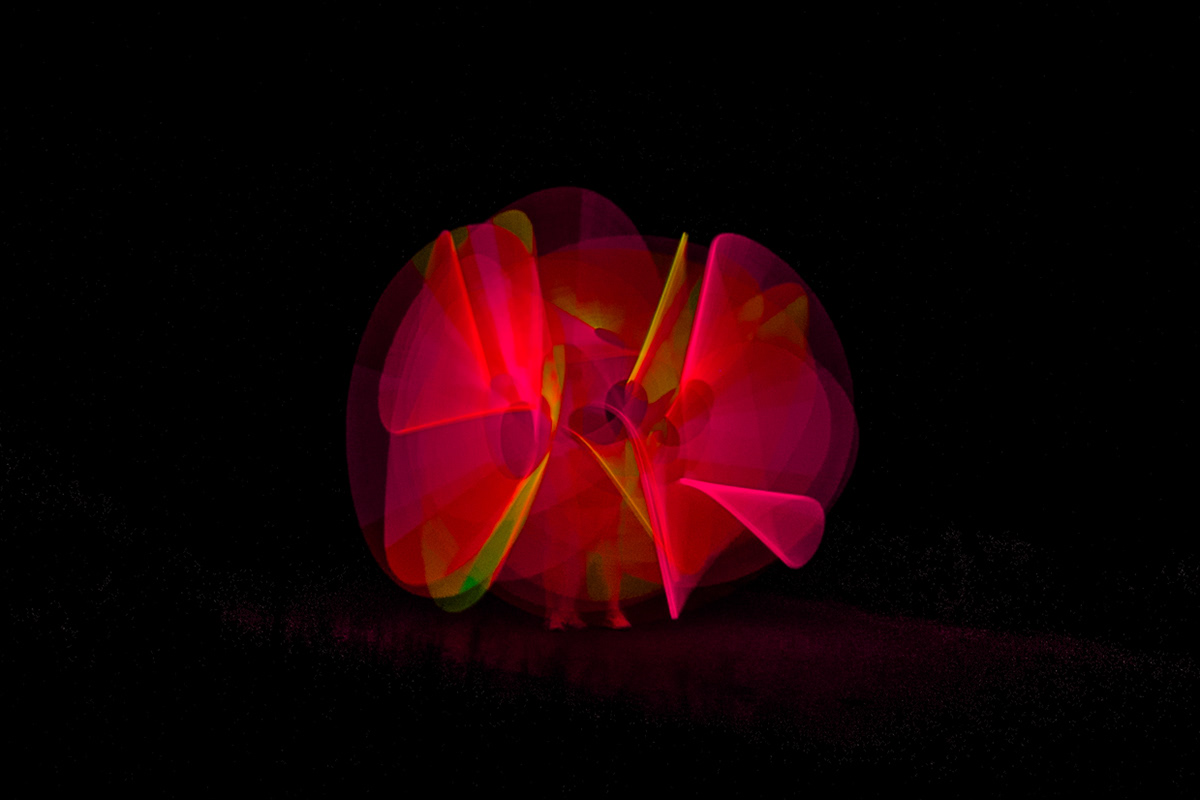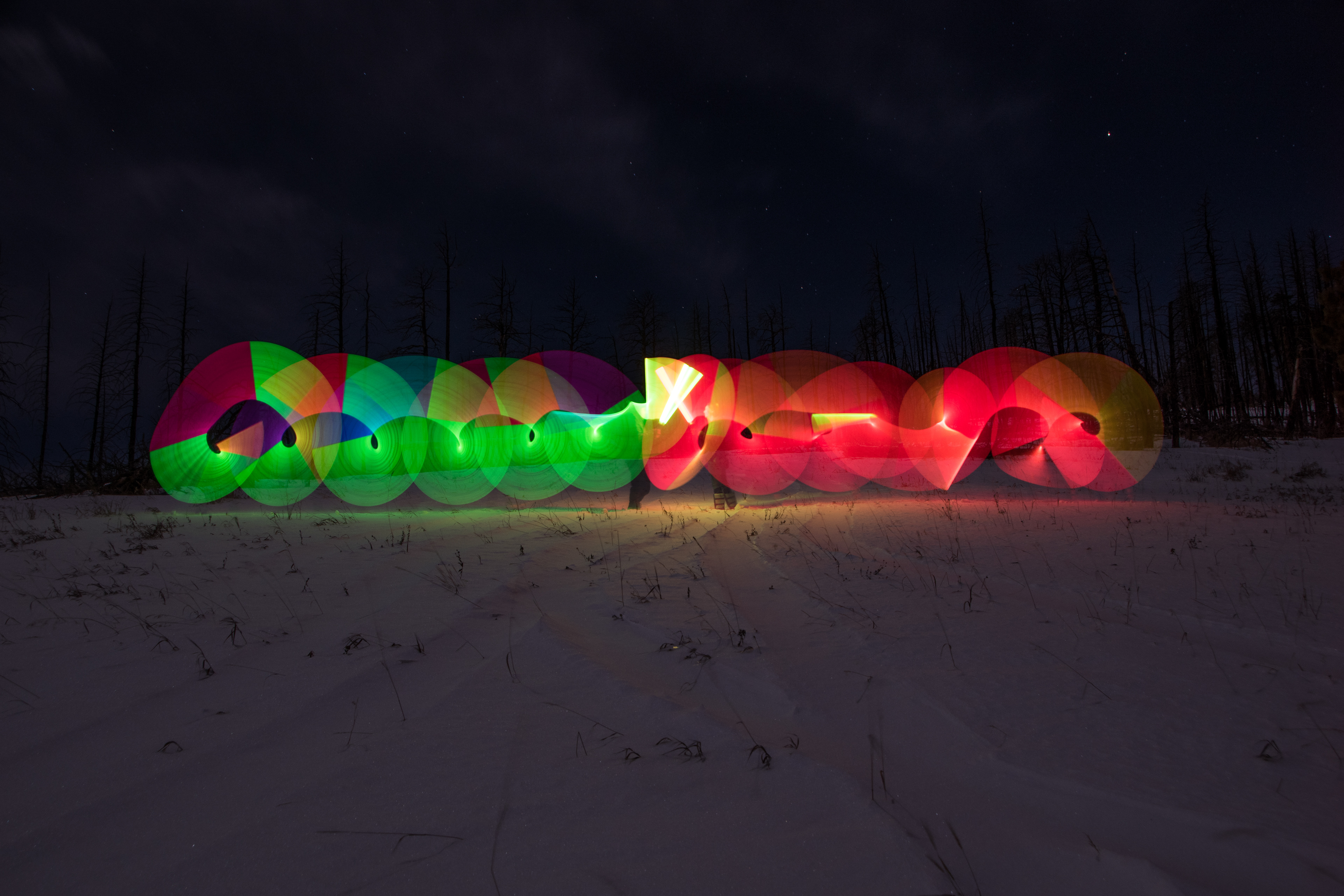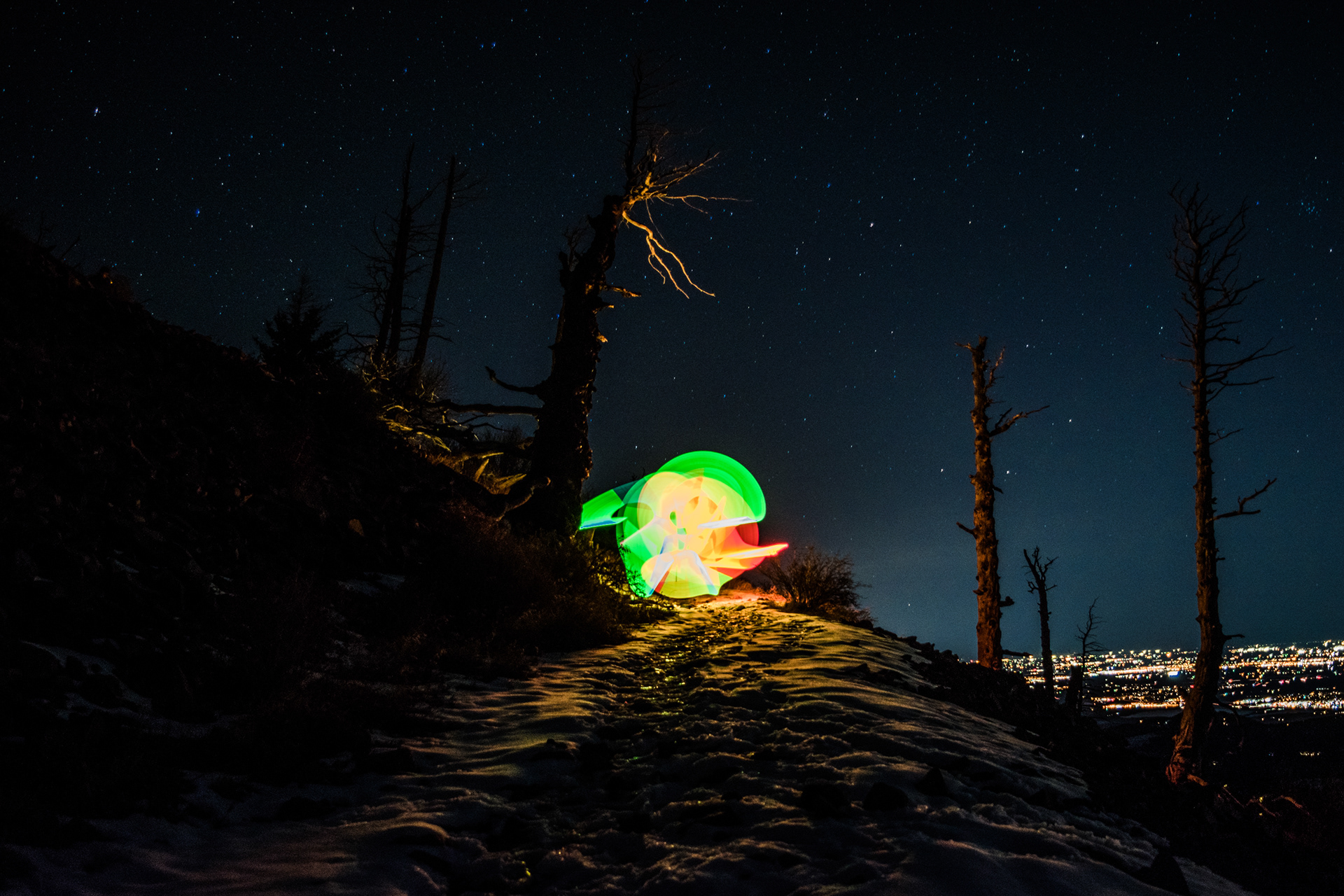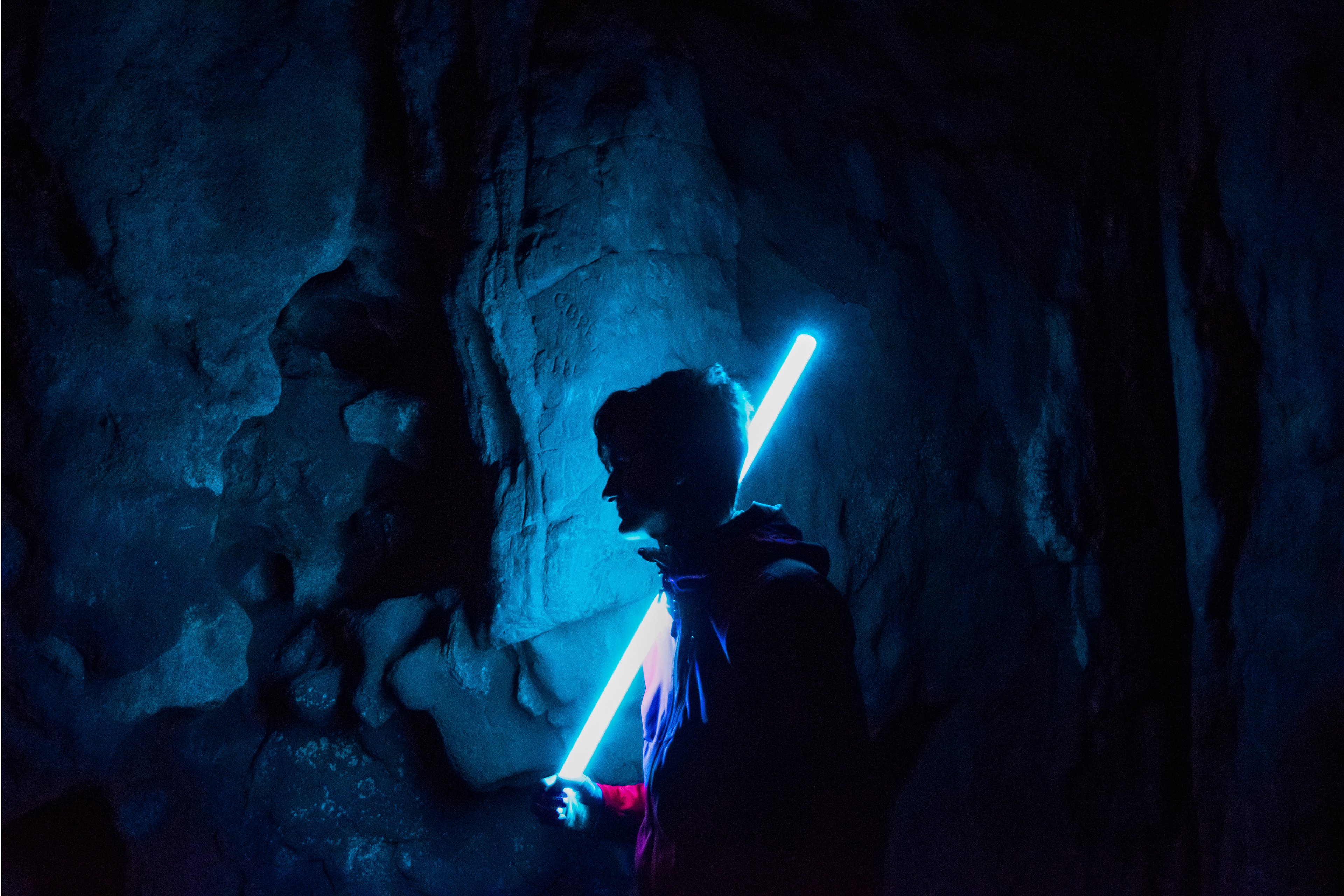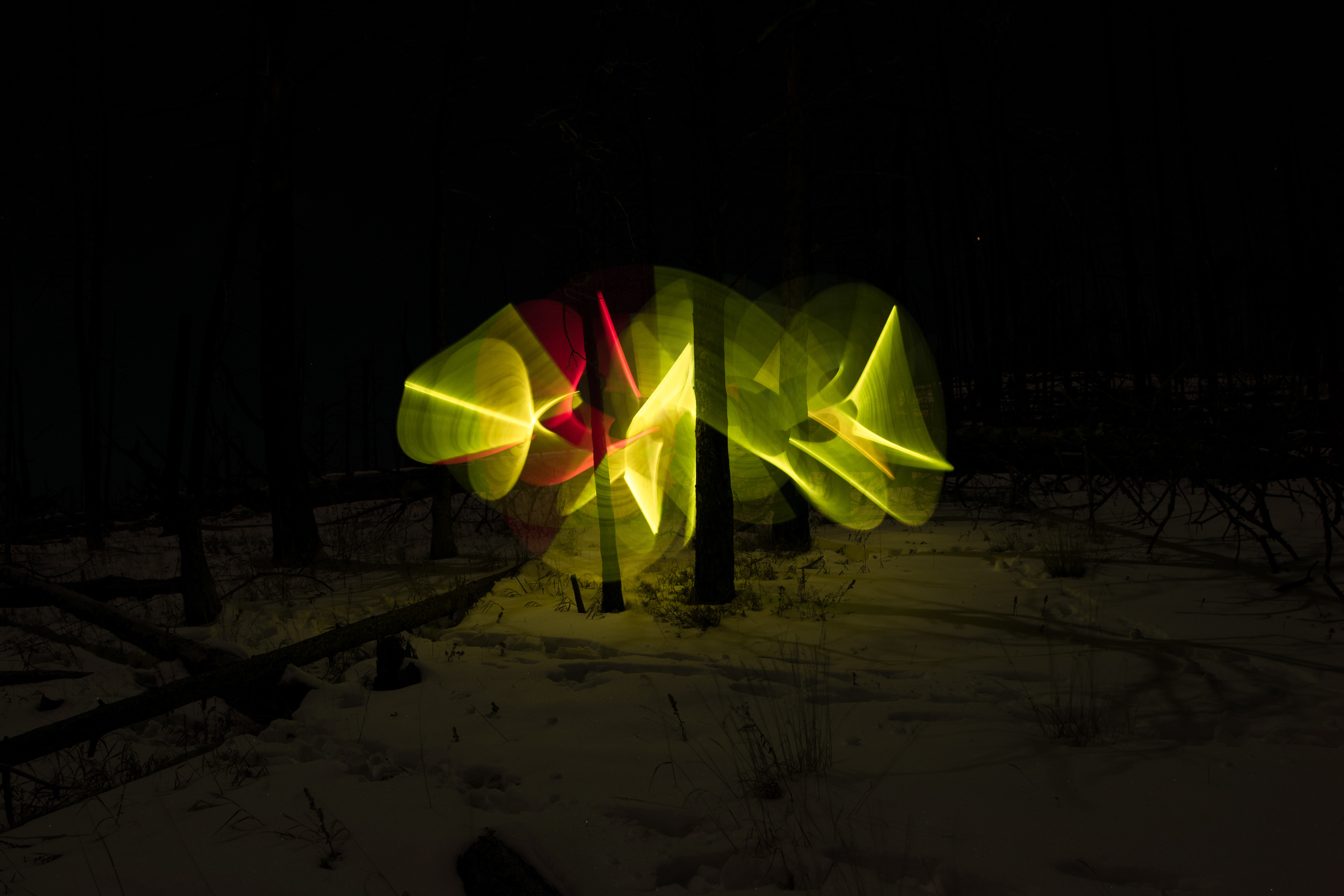 I love light painting. When I started out, I spent hours scrounging through toy and hardware stores to find the perfect light for my photos. I was so excited when I discovered the Pixel Stick, only to be disappointed when it was bulky, tedious and unreliable. I wanted a more intuitive light source with more serendipity and less fiddling. So I made one!
Art Sabers started out as a final project for my Summer 2018 physical computing class and has long outlived
its initial deadline
. This pair of homemade lightsabers runs on BBC micro:bit microcontrollers and NeoPixel LEDs. Unlike 
typical
homemade lightsabers, they change color based on 6DOF data, meaning that their color is mapped to the movements of the dancers holding them in long-exposure photographs.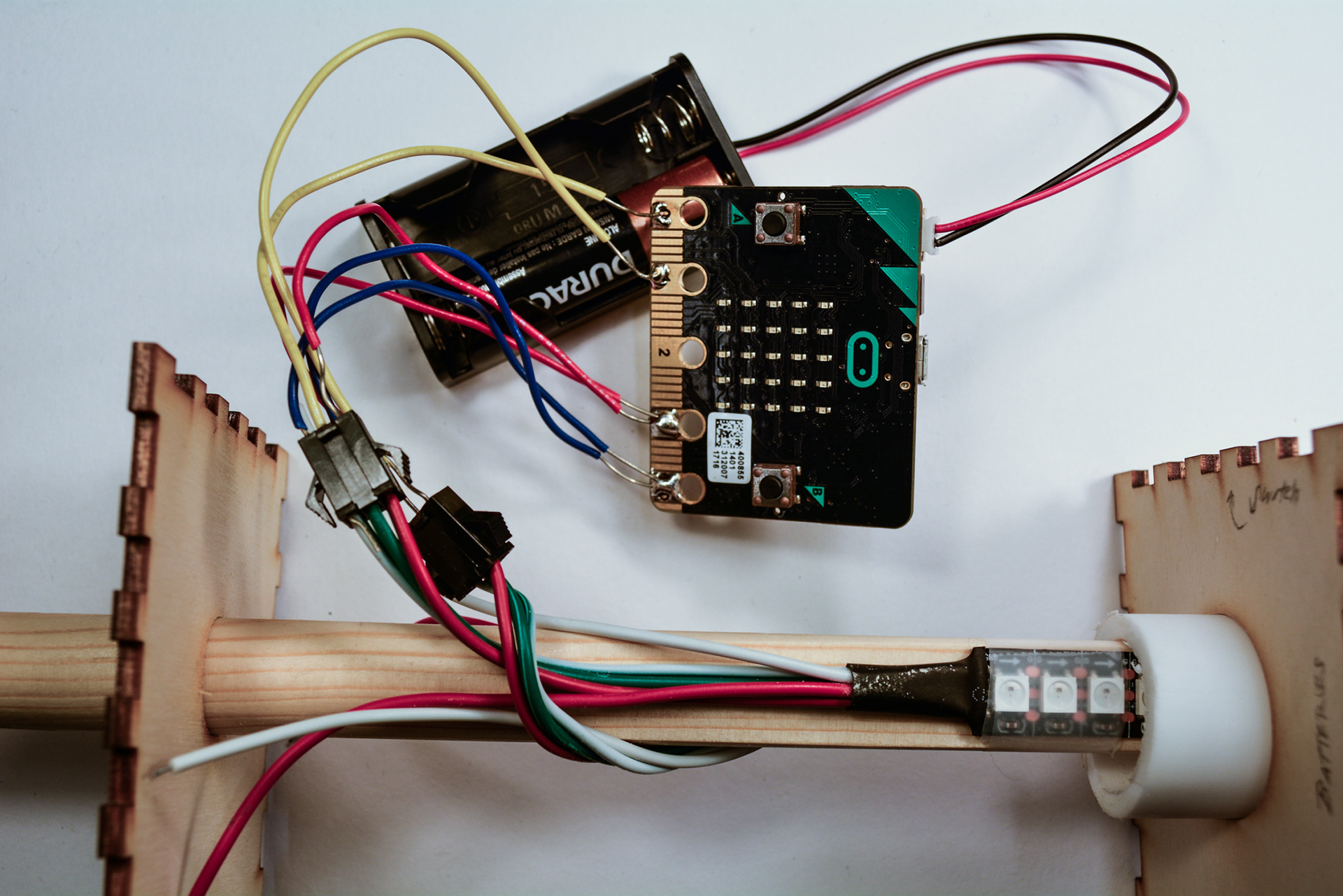 Since May 2018, I've rewired the lightsabers once and choreographed several shoots with friends, one of which (Cosmogony) was featured in the ATLAS Institute 2019 Student Showcase.