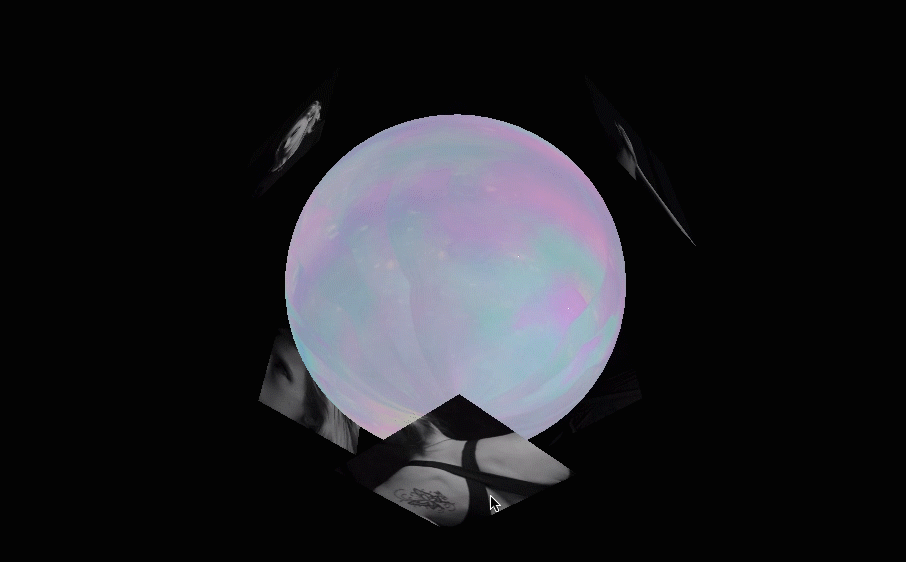 6:1 disassembles a dancer's body into six shots and reimagines it as an abstract virtual scene. By rotating the scene, the user can explore the different views and rhythms of the piece. 
I am currently working to update 6:1 to restore my original vision for the piece, as audio playback and WebVR standards have changed since I developed it in 2018. In the meantime,  I've published this silent, non-VR demo (shown above.) To play, hover over the sides of the screen to rotate the sphere. The videos may take a moment to load.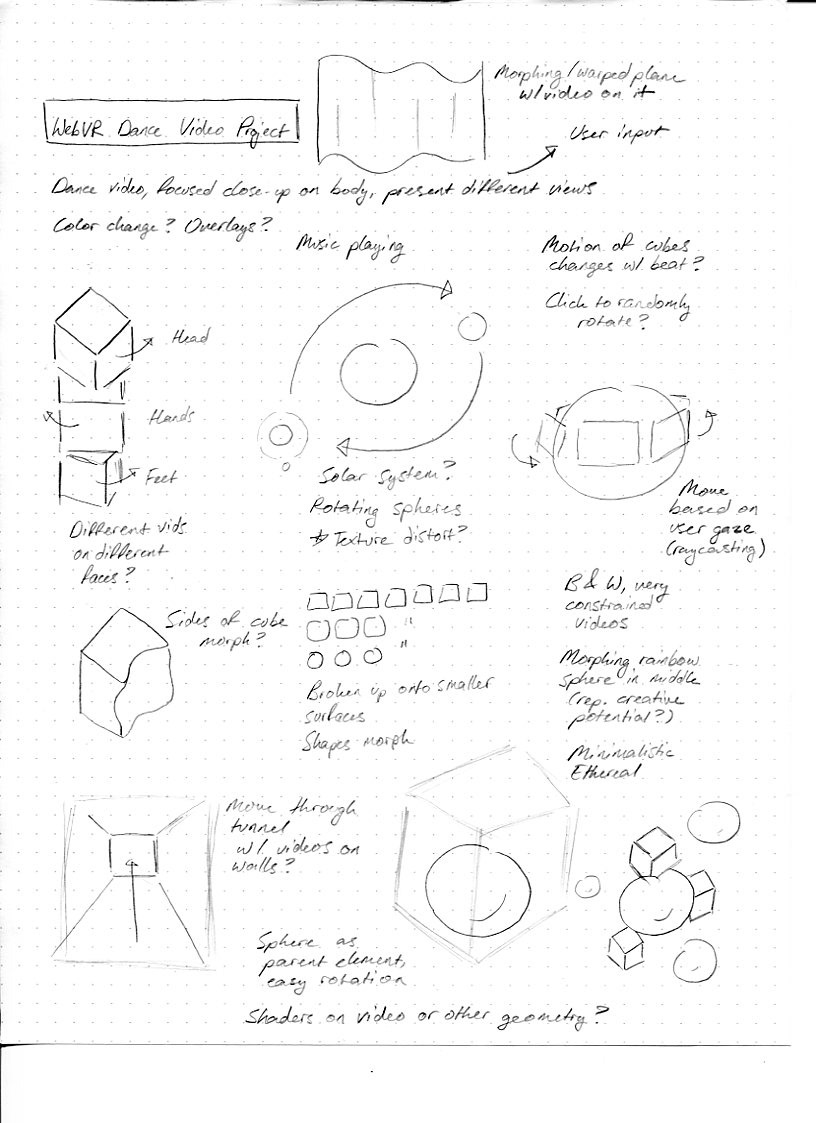 From an interaction design perspective, I was interested in the concept of using VR to isolate the different parts of a dancer's body.
I recorded six videos of a friend dancing and mapped them to planes around a sphere in Three.JS, then wrote gaze raycasting controls that would allow the user to rotate the sphere and get an unique perspective on the dancer's movement. The video above features a non-VR prototype of the site, which involved initializing a scene, creating an object hierarchy, implementing mouse raycasting, and adding video textures and animated shaders (everything other than connecting to the API and adding gaze raycasting.)