Overview
Learning the skills to effectively set and manage goals takes time and patience, and can be easily sabotaged by mental health obstacles.
aware
is an interface design project for the speculative technology of interactive tattoos, focused on helping college students manage their goals related to mental health and wellness. 
(click any image to enlarge)
User Research
I began this process by interviewing 16 men, women, and nonbinary adults ages 20-23. Participants were given the option to either complete a "neutral" survey about their goal setting habits, or a longer questionnaire about the connection between their goal setting practices and mental health in college. Participants were promised anonymity.  
Interview responses described an incredible range of strategies for setting, maintaining, and reflecting upon goals.
A full report describing the results can be read here.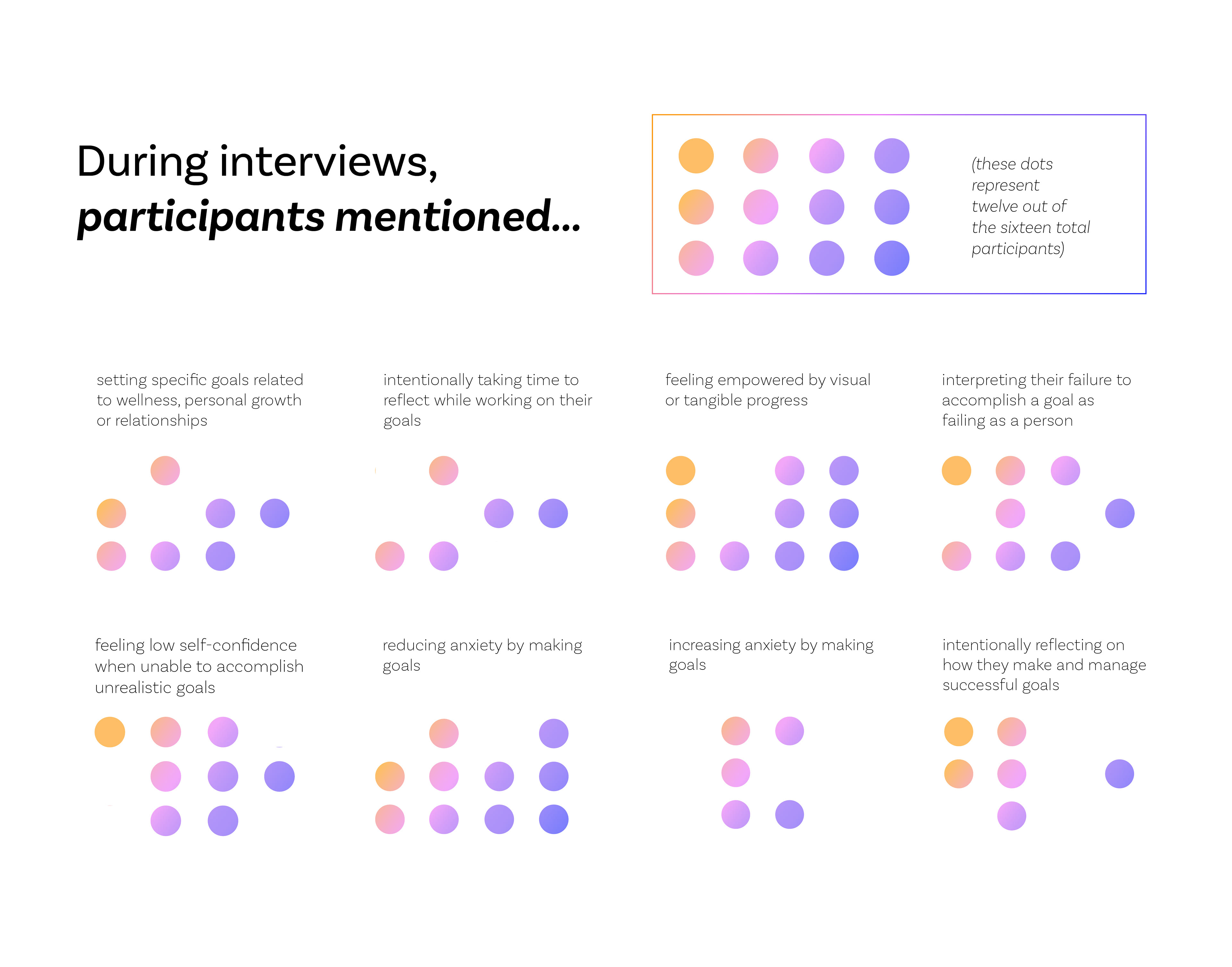 This fascinating snapshot left me with some key takeaways about

privacy

(don't reflect the specific goals in the tattoo design!), the

types of goals

that users should be encouraged to set (long-term!), and how the tattoo should

visualize progress

(always positive feedback!)  I decided that the tattoo should serve as a simple, constant, positive reflection of progress, and that the app interface should present a framework for mindful reflection.
With these objectives in mind, I defined the key user tasks for the interface and sketched out potential user flows and solutions
(more detail here.)

​​​​​​​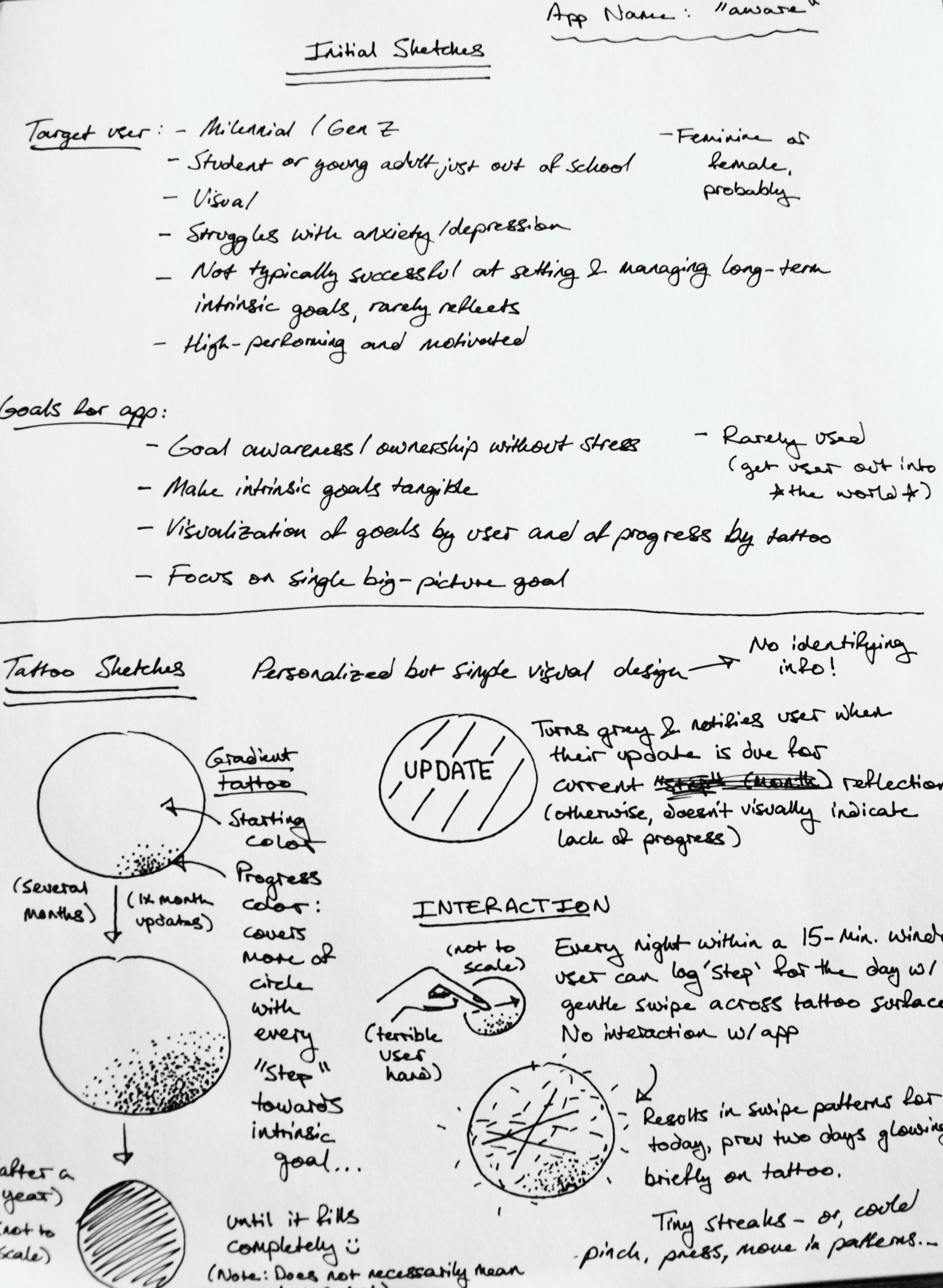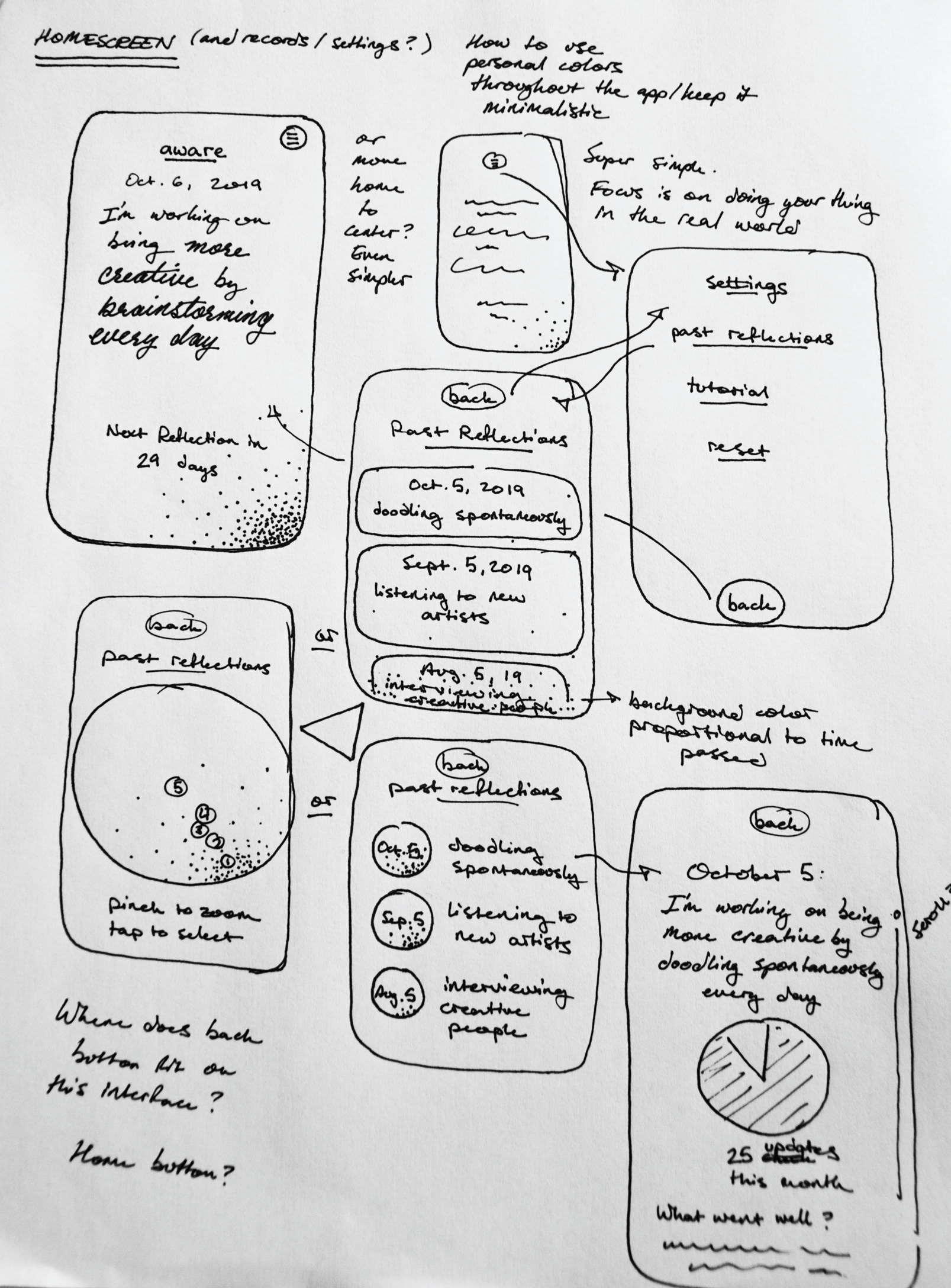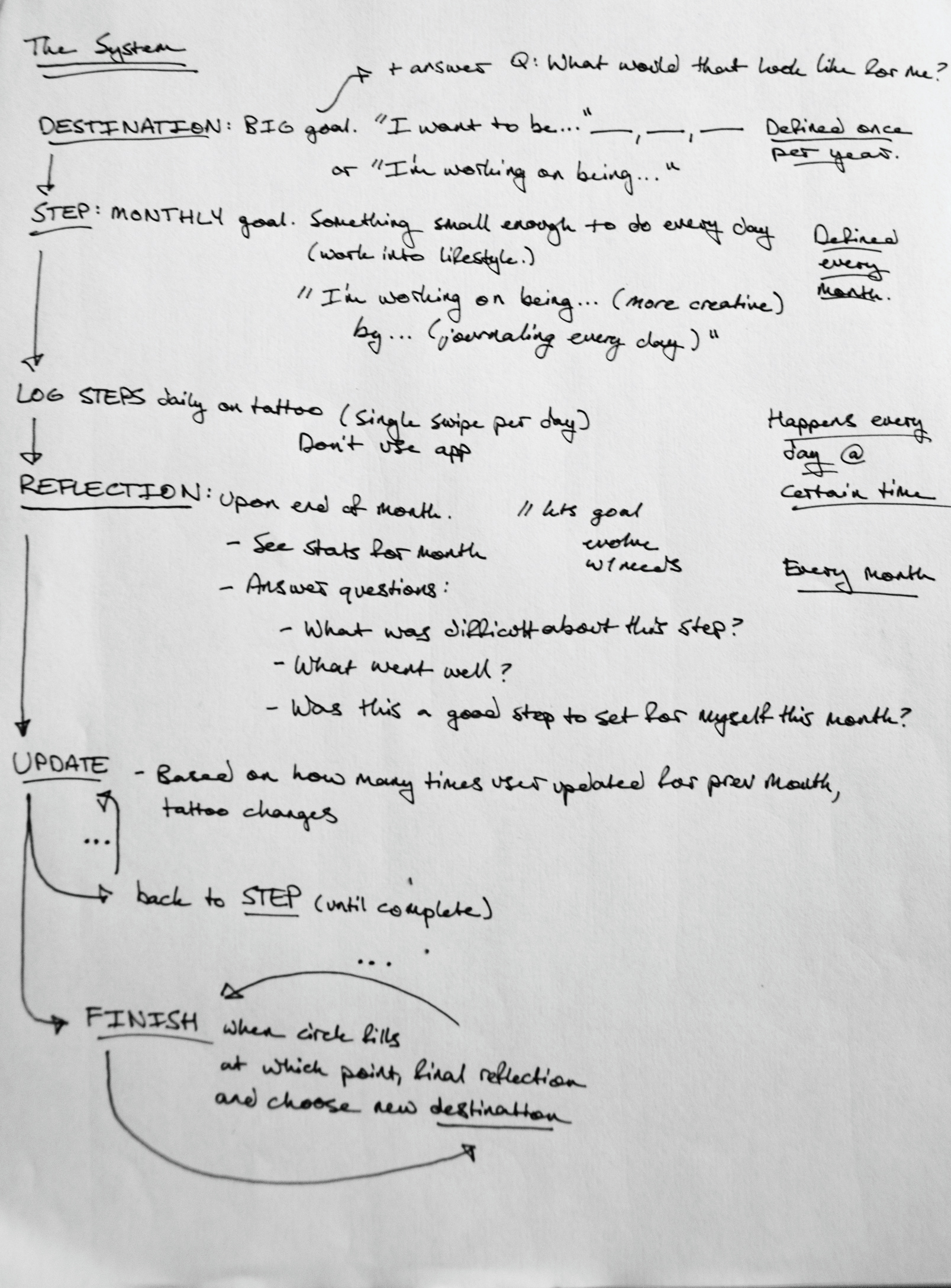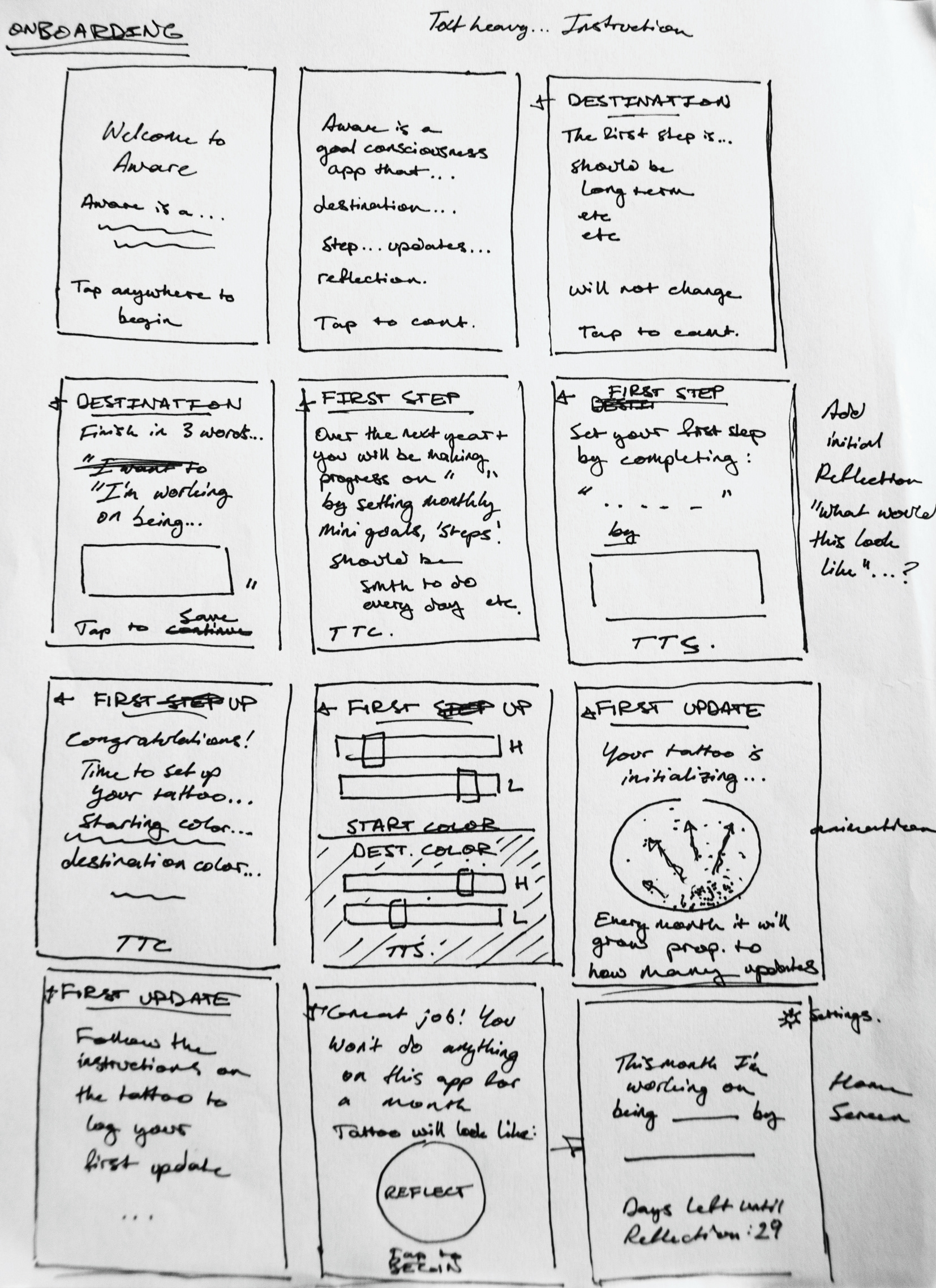 I worked from these sketches to create a higher-fidelity prototype in Adobe XD. Finally, I tested this interface with five users who had participated in the first round of interviews,  and
s

ummarized the results here.
 This test gave me valuable feedback about the information architecture of the app and interaction design of the tattoo, which I clarified in my final documentation video.